Next Week at Trinity
Sunday 9/11
God's Work, Our Hands Sunday
God's Work, Our Hands Activities
Monday 9/12
Tuesday 9/13
4:00PM
Confirmation
6:00PM
Call Committee
7:15PM
Endowment Cmte.
7:30PM
Wednesday 9/14
TLC Book Club
10:00AM
Stewardship Cmte.
7:00PM
Choir Rehearsal
7:30PM
Thursday 9/15
7:30PM
Finance Committee
7:30PM
Friday 9/16
Saturday 9/17
Steriti Memorial Service
11:00AM
If you would like to view the full Trinity calendar, please click here.
Trinity's Values
Vision: Sharing God's gifts, we joyfully serve!
Mission: We will nurture and grow our faith family, centered on Word and sacrament, by exemplifying the love of Christ as we respond to the needs of one another and our world.
Trinity's History
Ron Steriti
Longtime member, Ron Steriti left to be with our Lord on Sunday, September 4. There will be a memorial service at 11AM on Saturday, September 17 at Trinity, followed by interment in the Memorial Garden and then a funeral luncheon.
Ron's obituary will appear in next week's newsletter.
Our prayers are with his wife, Jennie, and sons Peter, Ronald, and Louis. Blessed are those who mourn.
A Message from Pastor Dennis Walker
Pastor Walker is Trinity's contact pastor during our transition.
In Luke 15:1-10, Jesus mentions two parables about the love God has for sinners Jesus was eating with, to the disgust of the Pharisees. He mentions leaving 99 sheep to rescue the one who wonders away, a common fault in sheep. He also tells of a widow spending all day turning her house upside down to find one lost coin, and then holding a party for this discovery. Now these examples are memorable, but a bit exaggerated. No one would risk 99 sheep for the sake of one in Jesus' day. Nor would a widow have enough money to throw a party with one recovered coin. But these are excellent visions of how God looks at the last, the least, and the lost people among us, people we'd rather ignore, even if we're lost.
A few simple changes can produce profound changes, both in the secular world and the spiritual world. In the Middle Ages, a group of clever people tried to make gold out of lead, the Alchemists. They never did succeed, but they were much closer to the truth than they ever realized. They did not understand the atomic theory that we use today. We now know that all matter is made up of atoms, which are, in turn, made up of protons, neutrons, and electrons. The Periodic Table of Elements arranges all matter according to to its "atomic number" and "atomic mass" (weight). Now, it so happens that lead and gold are VERY close on the Periodic Table. What does this mean in simple terms? Lead has 82 electrons, 82 protons, and 125 neutrons. We know these particles are very small, but they do make a difference! Gold has 79 electrons, 79 protons, and 118 neutrons. Therefore, if we could subtract 3 electrons, 3 protons, and 7 neutrons from lead, we could produce gold from lead. How near and yet how far these two are!
Well, as we know, nothing shall be too hard for God. God looks at humans differently than humans look at fellow humans.
We fight, and feud, and kill each other emotionally and physically, day after day. God, however, loving us more than we love ourselves, let his only Son go to the cross and rise again because he sees human potential we can't. He rearranges the picture and we see we are loved. How can we keep from sharing this good news with every person we meet?
Grace & Peace,
Pastor Dennis Walker
Upcoming Preaching Schedule
Sunday, September 11, 2016
GOD'S WORK - OUR HANDS
God's Work Our Hands Sunday is this Sunday 9/11/16. Here are the events that we have planned and there are still spots available if you are interested in signing up.

1. Habitat for Humanity: a.) people to work at the 3 Dalton Street Address.... Typically when you work at a Habitat site you are not required to bring anything - they have all the tools and supplies necessary however if you are very particular about using your own gloves or tools, etc. you will be responsible for what you bring It is most important to dress for the occasion with work clothes and sensible shoes! Must be 18 years or older 11:30 AM to 3:30 PM
b.) people to work the ReStore in Tyngsboro ~ must be over 16 and work with an adult. 11:30 to 33:30 PM

2. Making Greeting Cards: Get well, Welcome to Trinity, Thank you etc 11AM-1 PM

3. Chelmsford Open Space: Clean up Red Wing Farm on Maple Road 11AM-2 PM

4. Stuffing backpacks with School Supplies: 11-Noon

5. Gratitude Baskets for Police Fire and EMS: The Baskets will be delivered in Chelmsford after church on Sunday.....
but prepared on Saturday 9/10/16 from 10 AM to 1 PM


6.
Sr. Center Yard work: Help a Chelmsford Senior with her yard work

7. Nursing Home Singing: Chelmsford Crossing. 11AM to Noon

8. Blood Bank : This event can not be accomplished until Wednesday, 9/28/16 but can still use some volunteers.

If you are interested in making something for the coffee hour please get in touch with Connie & Gene Spickler at 978-649-9389 or Chris & Bill Pude (978) 692-3808

Looking forward to an exciting day at Trinity!
~ Helen Blaschke
Fall Sunday Morning Schedule!
As the summer comes to a close we begin to focus on the new year starting in the fall. The single,
9 am
service schedule will remain in effect until the end of September.
The September schedule will be as follows:
September 11th
,
Unity Service at
9 am
"God's Work, Our Hands" and
Sunday
School Registration taking place following the
worship
service.
September 18th
, Unity Service at
9 am
with
Sunday
School classes following from
10:15 am - 11:00 am
for Pre-K through HS.
September 25th
,
Unity Service at
9 am;
TrinityFest
Sunday
. There will be no
Sunday
School classes held during TrinityFest.
October 2nd
The first

Sunday

with

8:30 am and 11 am

services,
with
Sunday
School following the regular schedule of
9:45 am - 10:45 am
.
~ Jon Soule
Worship & Music Chair
Fall 2016 Music Rehearsal Schedule
Fall is upon us and it is time to make some great music! Please mark your calendars for the following rehearsals:
Choirs
Trinity Choir Wednesdays 7:30 pm
Combined Choirs* Sun Sept 11 8:15 am
*Combined choirs will be singing the offertory anthem starting September 11th through the end of the month at the 9:00 am service.
Bjallerklangen Thur Sept 15 7:30 pm
~ Daniel Endow

Music Director
Trinity Book Club
The Trinity Book Club will meet on Wednesday, September 14th at 10AM in the Lounge. We plan to discuss our summer reading and work on a list of books and topics for the coming year. Bring your suggestions and stories about your reading adventures. We welcome everyone interested in lively conversation stimulated by reading.
~ Dave Kramer
New England Seafarers Mission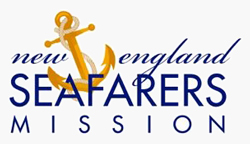 Trinity is signed up to serve at New England Seafarers Mission on Monday, September 26 from 8:00 AM until 3:30 PM. Please refer to
http://neseafarers.org/volunteer/
(there were no Saturday volunteer days available).
Three ships will be in Boston's Black Falcon harbor terminal: the Europa, Regal Pr. and Carnival.
We need four additional volunteers. If you are able to take that day off from work or if you are retired, we can use your help. If you are good with numbers, you may wish to help send money orders, etc. or operate the cash registers in the Mission's store. If not so good with numbers, there is plenty of help you can provide in stocking shelves, labeling, light cleaning, organizing, etc. in addition to welcoming the ships' crew members.
We will car pool from Trinity by 7:00 AM. Please pack a bag lunch. We should be back at Trinity around 4:30 PM. Please contact
Bill Pude
if you can help the Seafarers Mission.
Local Activities
LIRA - Learning in Retirement
The Learning In Retirement Association (LIRA) begins a new year with its Fall Convocation, Tuesday, September 13th.
The LIRA Newsletter
has information on membership, curriculum, and the Convocation.
"Reading China from the Villages: Understanding Grassroots Change in 20th and 21st Century China"
Friday, September 9th, 10:00AM
TLC Transition
During our transitional phase Trinity has several layers of support available.
We have an ELCA appointed contact pastor - Dennis Walker - who can assist as needed. Pastor Walker lives in Amherst, MA and can be here at Trinity if needed for pastoral support.
Beth and the Worship and Music committee have arranged for supply pastors to support our weekly worship through the summer. Some of the pastors on that list are also available for urgent care.
A call to the Church Office 978-256-6300 or an email to our Parish Administrator, Beth Confrancisco, is always a good start.
Of course our congregational executive committee is also available to respond to questions/inquiries.
Financial Secretary Report
E-Newsletter Policy
E-newsletter articles are due to the church office by 4:00PM on Tuesday for inclusion the next day, although earlier is better.
E-newsletter articles appear once. Readers are encouraged to retain weekly e-mails if they wish to reference past articles or go to Elexio to retrieve past issues.
Trinity Lutheran Church
978-256-6300 www.tlc-chelmsford.org
Music Director: Daniel Endow
Parish Administrator/Church Office: Beth Confrancisco
Summer Worship & Communion 9:00AM
No Sunday School
Coffee Hour follows worship
Office Hours: M-F 8:30AM-4:30PM
Evangelical Lutheran Church in America
Bishop Jim Hazelwood's Bishop's Blog