Next Week at Trinity
Sunday 9/4
Monday 9/5
Happy Labor Day!
Office Closed
Tuesday 9/6
4:00PM
Worship & Music Cmte
7:00PM
Property Committee
7:15PM
Wednesday 9/7
Christian Ed. Cmte.
7:30PM
Choir Rehearsal
7:30PM
Thursday 9/8
Friday 9/9
Saturday 9/10
Property Work Day
9:00AM
If you would like to view the full Trinity calendar, please click here.
Trinity's Values
Vision: Sharing God's gifts, we joyfully serve!
Mission: We will nurture and grow our faith family, centered on Word and sacrament, by exemplifying the love of Christ as we respond to the needs of one another and our world.
Trinity's History
A Message from Pastor Dennis Walker
Pastor Walker is Trinity's contact pastor during our transition.
In Luke 14:25-33, we learn of the very high cost of discipleship from Jesus. He speaks of severe family disputes; major construction projects; and kings waging war, outnumbered two to one. Look before you leap, if you really want to follow Jesus!
Further advice I would offer for Jesus' disciples comes from science. This simple scientific statement goes like this "The whole is NOT EQUAL to the sum of its parts." Now this may seem nonsensical at first glance. But its truth becomes evident with a simple example.
Consider simple table salt. As we all know these days, too much salt is unhealthy. But the opposite is also true. Too little salt will result in health problems, even death. Salt was so valuable in the ancient world that Roman soldiers were sometimes paid in salt deposits (the origin of the phrase, "worth their salt!") Now this substance, essential for life as we know it, is made up of Sodium and Chloride, two gases which are toxic to humans in their pure forms. However, when chemically combined in a certain bond, they produce a white crystal that we will die without! You could study sodium and chloride until the cows come home and NEVER understand the first thing about salt! And, by the way, the atomic structure of each gas remains after the transformation. It's just that combined with each other, they take on a whole new purpose and function.
The very same thing is true of us and God in combination with Jesus Christ. The Apostle Paul teaches us clearly that in baptism, we are united with Christ, both in his death and resurrection on Easter. Furthermore, receiving the bread and wine of Holy Communion is a participation in the body and blood of Christ, under the forms of bread and wine. Be prepared for a change throughout life in Christ. The high price Jesus tell us to expect is worth it. It is a powerful bond that begins now and never ends.
Grace & Peace,
Pastor Dennis Walker
Upcoming Preaching Schedule
Sunday, September 11, 2016
GOD'S WORK - OUR HANDS
Sign-up sheets are in the Luther Room - we have many opportunities to suit your interests:
Sing at the Chelmsford Crossing Center

Prepare Pies and Baskets for local Emergency Response Workers (Police, Fire, EMT)

Yard work for one or two seniors

Make greeting cards for Trinity Visitor and new Members

Assist with the Habitat for Humanity Build in Lowell

Help at the Habitat for Humanity Re-Store in Tyngsboro

Field clean-up/brush removal at Red Wing Farm

Organize and fill backpacks for the Lowell Wish Project

Assist with Registration at the Red Cross Blood Drive on Wednesday September 28th
Please sign-up at your earliest convenience so we can coordinate our teams for each activity.
We have "Live Generously" Tee Shirts from Thrivent. Our yellow "God's Work Our Hands" are still on order and will be made available as soon as possible.
~ Kate Conran
One hurdle down in Trinity's Pastoral Transition!
Fellow congregational members -
I'm happy to report that Trinity's Ministry Site Profile (MSP) document was recently accepted by the New England Synod, meaning that our congregation's call for a new pastor has been broadcast throughout the Synod and the entire ELCA.
This event means that the work of the Transition Team has been completed, and that the next step in the process is to wait for interested applicants to apply for the position. The New England Synod will then forward 1 to 3 candidates for the Call Committee to evaluate, so stay tuned for future updates from Council Liaison Ed Jonson or Call Committee Chairman Jim Ray. It is anticipated that evaluation of candidates will take place over the next several months.
I'd like to personally thank all of the members of the Transition Team for their significant efforts in creating a document that truly brought out the essence of Trinity as a congregation, and thank you all for your helpful comments and prayers of support as we continue to move forward in this time of transition.
With gracious appreciation -
Call Committee
The Call Committee members are: Andrea Cajolet, Joe Helfter, Cate Lacroix, Robyn Kressin, Ken Maurer, Traci Post, Jim Ray and Lo Thatcher. We would like to thank the Transition Team for the excellent work on the MSP (Ministry Site Profile). It presents a great picture of Trinity Lutheran Church for prospective pastors. The Synod has begun the process of identifying candidates that would be a good fit for Trinity. We expect to receive 2-4 candidates in the upcoming weeks to interview, observe in worship at a neutral site and evaluate. In the meantime, the Call Committee is developing a set of questions to use in the interview process. The same questions will be posed to all candidates to ensure fairness in the process. Thank you in advance for your prayers as we take on this most important responsibility on behalf of the whole congregation.
Call Committee Chairman
Fall Sunday Morning Schedule!
As the summer comes to a close we begin to focus on the new year starting in the fall. The single,
9 am
service schedule will remain in effect until the end of September.
The September schedule will be as follows:
September 11th
,
Unity Service at
9 am
"God's Work, Our Hands" and
Sunday
School Registration taking place following the
worship
service.
September 18th
, Unity Service at
9 am
with
Sunday
School classes following from
10:15 am - 11:00 am
for Pre-K through HS.
September 25th
,
Unity Service at
9 am;
TrinityFest
Sunday
. There will be no
Sunday
School classes held during TrinityFest.
October 2nd
The first

Sunday

with

8:30 am and 11 am

services,
with
Sunday
School following the regular schedule of
9:45 am - 10:45 am
.
~ Jon Soule
Worship & Music Chair
Calling all teachers!
The Christian Education committee is seeking teachers for the upcoming year! The needs are for Sunday mornings and for all Pre-K through 6th grade classes. Ideally, we would like to staff each class with two or more teachers and have openings for co-leaders, assistants and substitutes. Class prep takes approximately 20 minutes to one hour each week with a one hour teaching commitment on Sunday mornings. If you love spending time with children and would like to volunteer for any amount of time this year (from one month - the full year), please speak with Dina Morrison (978) 453-0983 before Sunday, September 11th.
Youth Ministry Update
OWLs & TLC Disciples
Parents: Please pass this message along to your kids and make note of dates on your family's schedule!
Hope you all enjoyed your summer and are ready for a fun and rewarding year gathering together in community with your church friends!
We have a variety of activities planned for the 2016-2017 Church School Year, typically on the third weekend of each month, and alternating between Saturday and Sunday afternoons.
Download calendar here
.
We will kick off the year with a combined event for OWLs, TLC Disciples and Parents on Sunday, September 18 following the Sunday School Hour (for this special schedule day, we begin at 11:30 AM and will finish at about 3:30 PM). We will have lunch and a brief business meeting in the Lounge, followed by mini-golf and ice-cream at Kimball's Farm. Cost is a $10 donation if you are able. If you have questions or to RSVP, contact
Tara Zantow
(978-263-6226) or
Cate Lacroix
(978-846-1703). Hope to see you there!
~~ OWLs and TLC Disciples Advisory Teams
TrinityFest Band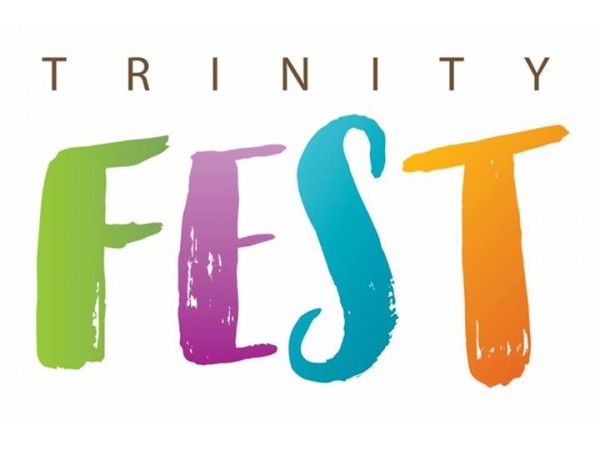 TrinityFest this year is on September 25th. We will again have the band to play peppy college songs mostly and maybe a few other things. Please consider this an invitation to any other band instrumentalists to join the core folks from the brass choir. We have lost our top-drawer oboe player, so more woodwinds are needed. If you can play at the high school level (or ever did in the past), get your instrument out of the closet/attic/basement and have some FUN with us. Bring any friends that might want to join us - tell them about the free food too. Please contact
Jim Ray
if you are interested so there is music for you. We might rehearse the day before if there is interest. Hopefully the sun will shine on Sunday September 25 so we will be back outside this year.
Help Needed
I volunteer at the Open Pantry in Lowell with a young Cambodian woman, Pheak, who has 3 children and was recently burned out of their home.
I am trying to collect clothes and money for the children so she can buy some household items if she gets an unfurnished apartment. The children go to public schools and do not need uniforms.
The children's ages and sizes are as follows:
Tommy
- 14 - 5 ft.2 in. 130 lbs. I don't know whether the boys wear teenage or adult sizes. I asked several times, but Preak didn't tell me. She told me they often wear sweat pants to school.
Shirt - large, shoes - size 13, pants - 34, sweater - large
Billy - 13 5ft.1in. 140 lbs.
Shirt - large, shoes - size 12 and one half, pants - large, sweater - large
Amy
10 4 ft 5 in, 100 lbs. I don't know if she wears children's sizes or junior sizes.
Pants - 14. shoes - size 8, shirt - medium
Please put any clothes in marked boxes across from the women's restroom.
You may write checks to Preak Muth. You may give the checks or cash
to me at worship or send them to Lois Reid, 19 Buckboard Dr., Westford,
Thank you so much for any assistance you can give.
TLC Transition
During our transitional phase Trinity has several layers of support available.
We have an ELCA appointed contact pastor - Dennis Walker - who can assist as needed. Pastor Walker lives in Amherst, MA and can be here at Trinity if needed for pastoral support.
Beth and the Worship and Music committee have arranged for supply pastors to support our weekly worship through the summer. Some of the pastors on that list are also available for urgent care.
A call to the Church Office 978-256-6300 or an email to our Parish Administrator, Beth Confrancisco, is always a good start.
Of course our congregational executive committee is also available to respond to questions/inquiries.
Financial Secretary Report
E-Newsletter Policy
E-newsletter articles are due to the church office by 4:00PM on Tuesday for inclusion the next day, although earlier is better.
E-newsletter articles appear once. Readers are encouraged to retain weekly e-mails if they wish to reference past articles or go to Elexio to retrieve past issues.
Trinity Lutheran Church
978-256-6300 www.tlc-chelmsford.org
Music Director: Daniel Endow
Parish Administrator/Church Office: Beth Confrancisco
Summer Worship & Communion 9:00AM
No Sunday School
Coffee Hour follows worship
Office Hours: M-F 8:30AM-4:30PM
Evangelical Lutheran Church in America
Bishop Jim Hazelwood's Bishop's Blog